Table Talk with Two Top Banff Chefs
Fairmont Banff Springs executive chef jW Foster and Banff Hospitality Collective culinary director Michael Lehmkuhl have remarkable jobs. They are two of the top chefs in Banff.
Between the two, they oversee the food and kitchens at 21 restaurants.
Chef jW Foster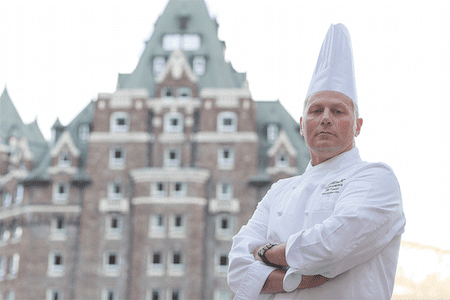 All are welcome to dine at the Fairmont Banff Springs' (aka Castle in the Rockies) 12 venues that range from their golf cottage Waldhaus to the baronial 1888 Chop House. Over the hotel's 129-year history royalty, prime ministers and movie stars (plus ordinary folk) have heeded the call. "For us, farm-to-table is more than buzz; it cuts to the core," explains Foster who nurtures relationships with 35 Alberta and BC growers. The Springs operates an on-site butchery, bakery and rooftop greenhouse. As for the dining experience, "our goal is to wow our guests," says Foster.
Culinary Directory Michael Lehmkuhl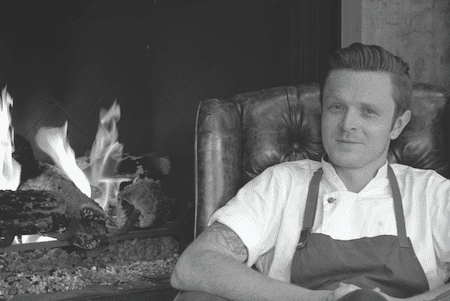 The nine Banff Hospitality Collective venues that operate under Lehmkuhl's watchful eye include the upscale (Maple Leaf Grill), ethnic (The Balkan), casual (High Rollers) and eclectic (Park Distillery). Like Foster, Lehmkuhl is on a campaign to develop fresher, higher quality supplies from local farmers. Sauces and baking are made-from-scratch, and meats are aged and cut on-site. "We take what we put on our plate seriously," Lehmkuhl says. "It's all about attention to detail."